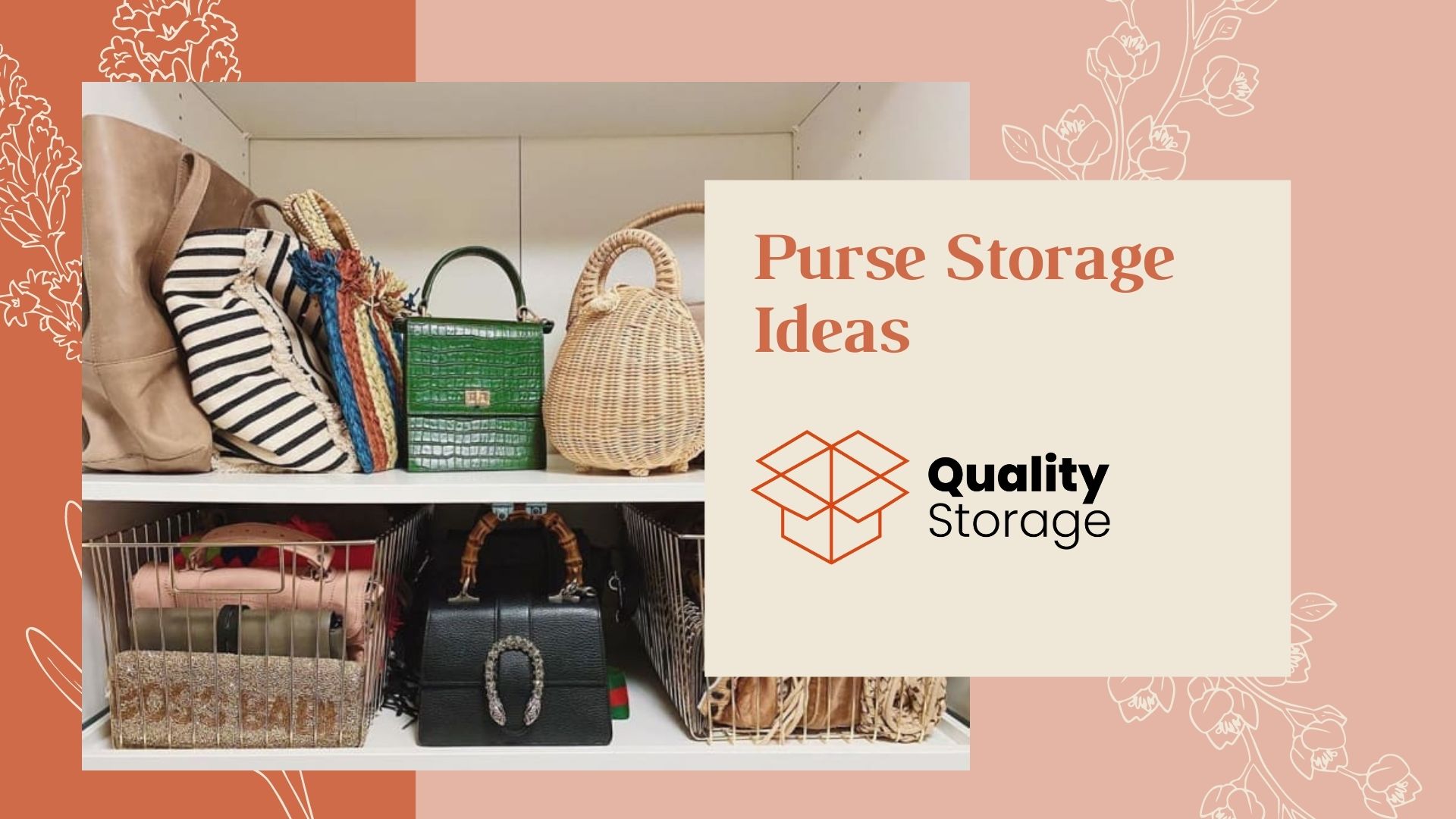 How To Store Purses
Women love shopping and handbags are one of their main weaknesses. However, how do you store them? Now there are a huge number of ideas for storing bags and purses, so every girl can find something to her liking. You can use anything from hooks to bins. It doesn't matter if your closet is large or small, there are always some creative storage ideas you can find. What's more, a well-organized handbag space will save you time when going out to a restaurant or on a date, as you will know where one or another is.
The organization of the space gives many women peace and satisfaction, and also makes the process of detailing outfits easier and faster. This way, you can see what handbags you have, instead of spending hours looking for a suitable one or even forgetting about its existence. So, explore a few purse organizing ideas for your closet or wall.
Best Way To Store Purses: Preparation Phase
Before you start organizing space for your bags and buying organizers or baskets for them, it is recommended to follow a few simple steps that will save you not only time but also money:
• Sort your purses. First of all, it is recommended that you look at all your bags and sort them into certain categories, for example, divide them by seasons. Also you can divide the bags into clutches, cross-body, totes, evening dress bags and so on. It all depends on your imagination and how often you carry this or that bag.
• Throw away unnecessary bags. Sometimes we do not notice how many unnecessary things we store in closets. However, admit to yourself that some bags are simply worn out, some are out of fashion, and some do not fit your current style. You can donate give bags to friends or family, or donate to charities. This way, get rid of unnecessary bags and free up space in your wardrobe for something new.
How To Organize Purses In Closet
Many women from time to time are faced with such questions as "how to organize purses" or "how to organize purses in small closet". Of course, since not all closets are the same, you need to focus on the space you have first. However, you can check out some useful handbag storage ideas anyway.
If you have many small purses, it is advisable to hang them on a hook for easy access. So you get a simple and beautiful purse wall organizer. The same does not apply to large bags, as they weigh more, which can cause the straps to tighten and damage the bag. Hooks are convenient as all your purses will always be in sight and you will have easy access to them. If you decide to follow this advice, then remember that it is worth hanging only one purse on the hook so that you can conveniently get each of them when needed.
If you love to fold your bags neatly and admire your beautiful collection, then acrylic bins are perfect for you. You can also use fabrics baskets to create a beautiful and harmonious look in your wardrobe. You can put several baskets side by side for different categories of purses and sign them in some way. Thus, you can easily understand the location of a particular bag.
But what about a purse-shelf organizer? Of course, another great way to store your purses is with shelves. You can place them sideways so you can see each bag and to fit more units on the shelf. You can also use shelf dividers for your favorite sections and get even more convenient access to your purses.