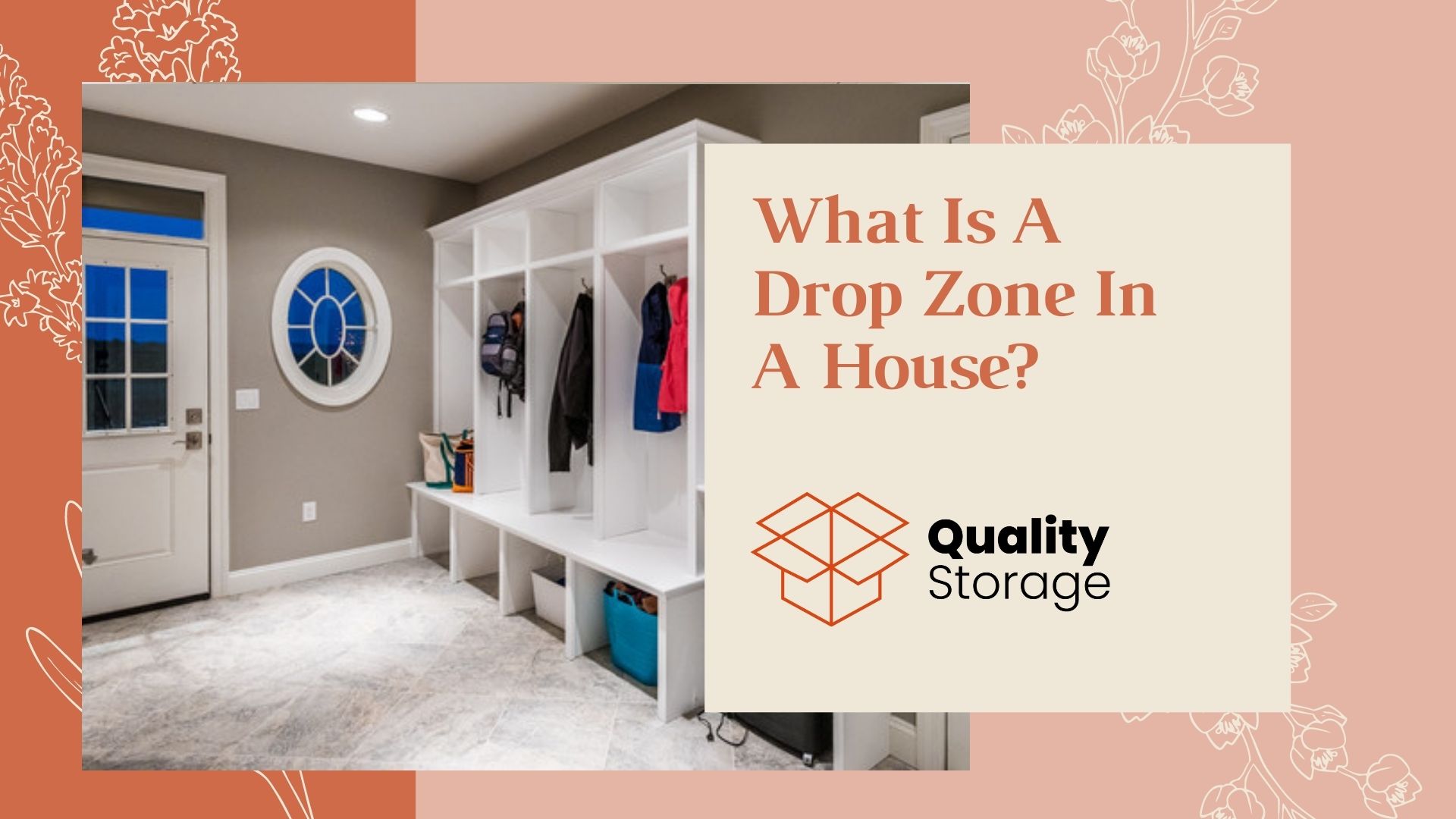 What Is A Drop Zone In A House?
Many people have no idea what a drop zone is. In fact, this is just a special area in your home where all your everyday belongings are kept. Many people compare a drop zone to mudroom, but it is not quite the same thing. A drop zone is a place where you can put everything in your hands after you come home.
Thus, a drop zone is a kind of space where clutter usually accumulates. Typically, people choose mudroom for this place, but it can be any other convenient room or pantry. Most people don't remember where they left a particular item when they got home, so the drop zone concept can help them. Thus, you will be less likely to lose things in the house, since you will have a certain place where they will be located. So, if you want to create your drop zone, get rid of the daily clutter and organize your workspace, keep reading!
How Can I Create A Drop Zone?
Whether you like it or not, every person has a drop zone at home, but not everyone knows how to organize it and make it comfortable for themselves. Surely, when you get home, you put your keys, sunglasses, a hat or purse next to the door, and without realizing it, you create a drop zone. People do this because when leaving the house, these things will be easy to find and take with them again. However, how do you properly organize a drop zone?
For starters, it is recommended that you find a free-standing table or use one that you already have. Once you've done this, you need to decide if you want to add organizers or other supplies there.
If you don't know how to organize the space, you can place some small baskets in order to keep your keys, mail, sunglasses and other necessary things in order. Using trays to sort items is also a good option. Thus, your drop zone transforms from a glove compartment into a beautiful and organized space for your belongings.
Drop Zone For Families
If you live with a family, then you will need more space to organize the drop zone. Hooks for lunch boxes, backpacks, keys, hats and so on are a good option. If you want to stow away large items such as shoes or umbrellas, you can use large baskets.
Where To Create A Drop Zone?
It is difficult to answer this question unambiguously as it depends on the size of your house and where you usually put small things when you come home. Most often, this place is a mudroom, however if you don't have a place at the entrance, you can organize a drop zone somewhere else, for example, in the kitchen. You can choose a cupboard or table where it is convenient to leave your belongings, but it is important that they do not interfere with the cooking.
Also, if you have a closet in the hallway, you can empty several shelves and leave all the necessary things there. This way, you can keep things tidy even if you don't have a large mudroom where you can leave your belongings when entering the house.
Of course, the larger and newer your home is, the more chances there will be a comfortable mudroom.
Is It Necessary To Have A Drop Zone?
Of course, it's up to you to create a drop zone or leave it as it is. However, as already mentioned, everyone has such a zone at home, even if the person himself is not aware of it. Thus, the correct organization of the drop zone will help you to put things in order both at home and in life.