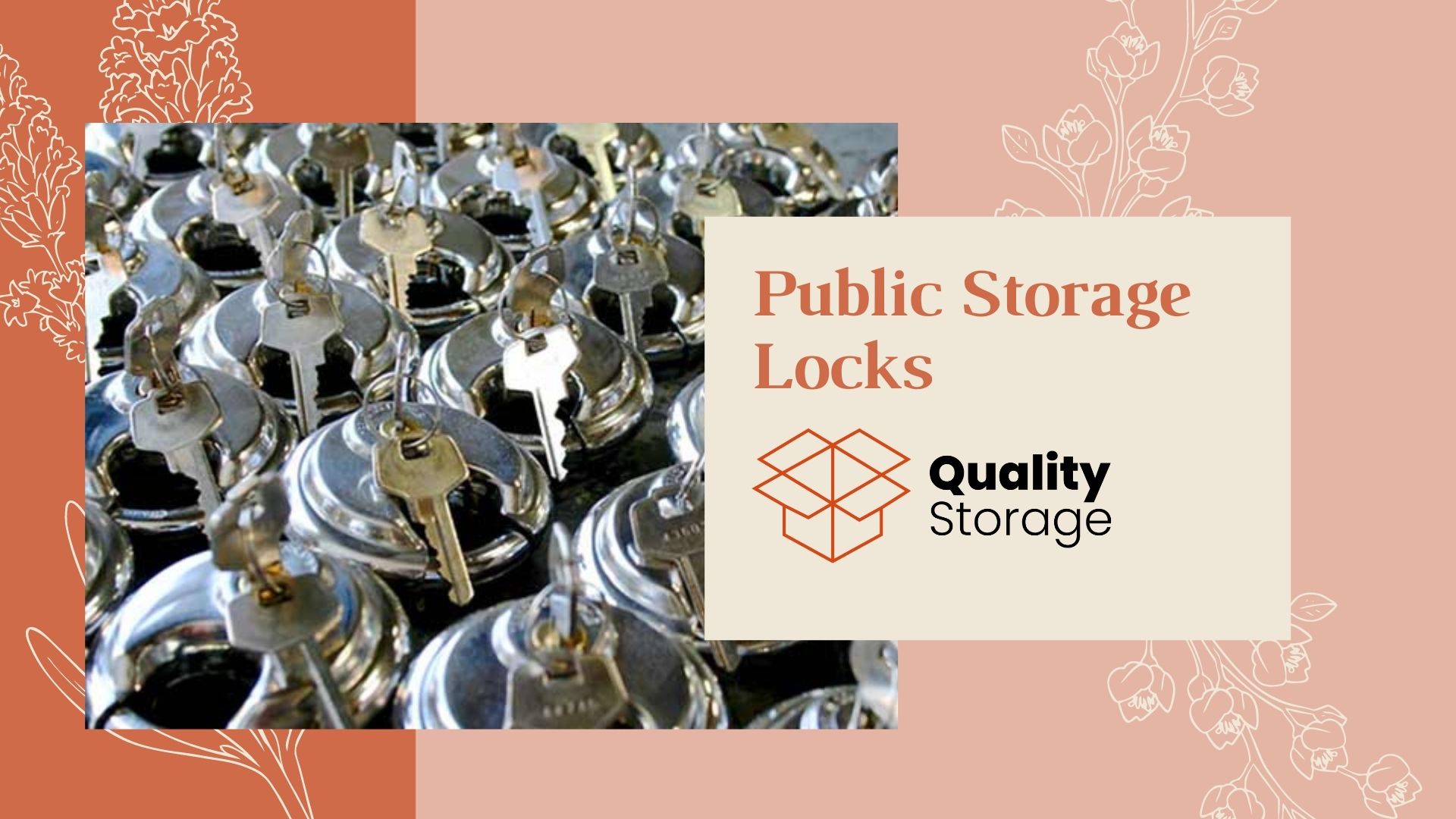 Public Storage Locks
Of course, when you put your belongings in storage, you want to be sure that they will be safe. That is why premium locks will be one of the best options for public storage. These locks are manufactured in accordance with the strict requirements of a company that is constantly optimizing its products.
Typically, public storage sells two types of locks (both of which are made from hardened steel). The weather-resistant disc padlock minimizes the size of the open U-shaped shackle that goes through the door. However, you should note that some dream only use storage cylinder locks. As a rule, such locks are trusted more because they fit tightly into the door itself and eliminate any raised area (which can be hacked).
Public Storage Keys / Storage Unit Keys
Some stores have locks that come with only a few dozen key options, which is not so reliable. Therefore, it is recommended to look for locks that have 10,000-20,000 different keys due to the additional parts inside the locks. Moreover, the blank of that key is also very difficult to find and copy, which makes such locks safer and more expensive. Moreover, you can be sure that the other person did not buy a lock of the same brand and does not hold the same key as yours.
Thus, Public Storage is a great storage place since you don't have to worry about bringing a lock with you. There, your belongings will be reliably protected by some of the best locks on the market!
What Is Public Storage Cylinder Lock?
Cylinder locks are less known, but quite safe. They are cylinder-shaped without no locking bar and work with the latch plates on roll-up doors.
Public Storage Locks FAQ
What Is Public Storage Cylinder Lock?
Cylinder locks are less well-known and also seem somewhat strange at first glance. However, everything is quite simple: the cylinder lock has the usual cylinder shape, but without no locking bar. Thus, such locks work with the latch plates on roll-up doors.
Such locks are inserted into an elongated hole on the left of the latch plate. Note that this opening should have a slightly arched top and a flat bottom. This corresponds to the arched top and flat bottom (on the shaft of the cylinder lock). But what about public storage cylinder lock size?
It is important to understand that the length of the lock you need will depend on the thickness of the door, so you need to measure it before purchasing the cylinder lock. Typically, the usual full-size euro lock sizes range between 60 and 120mm (note that the central cam should be located halfway along the barrel). Also you should be aware that held euro cylinders are generally between 40 and 50mm in length.
You don't have to worry about the cost as it costs about the same as disc lock. Thus, it is a simple and reliable lock for public storage.
Storage Unit Locks: Does Public Storage Give You A Lock?
Yes, and in the lease, you can also specify the people to whom you want to give access to your storage. However, you should also make sure that these people have a current passcode and key to the lock. Of course, Public Storage does not present open locks or access codes to anyone.
What Is A Public Storage Lock Price?
Many people want to get an answer how much storage lock costs. So, as a rule, Public Storage charges a one time administrative fee of $ 24. What's more, you also need to factor in the cost of the mandatory insurance, which is $ 15 per month. It is also recommended to purchase your own lock. There are cheaper options that cost around $ 20, but it is recommended to get more reliable one that can cost around $ 40 or more. However, with a good lock, you will definitely be sure that your belongings are safe.